Our story
Our Mexico Rico site features top recipes that include ingredients from La Costeña.  La Costeña's mission is to provide families with high-quality packaged foods that preserve the good taste and make cooking easy and accessible to all consumers.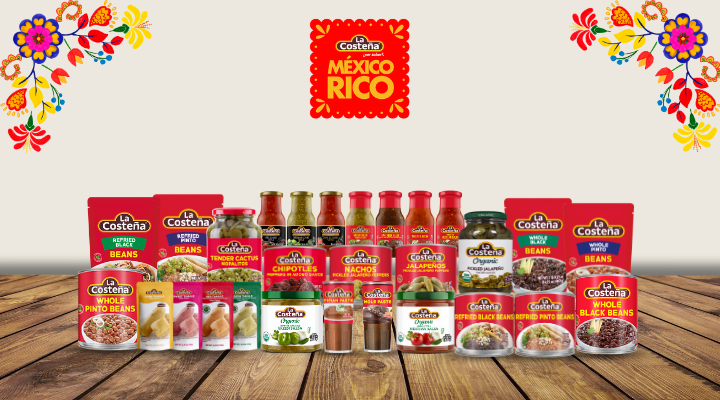 Mexico Rico's purpose is to build a new food community around this flavor. We're here to support the growing culinary culture of Mexican cuisine in the United States.
Mexico Rico
From black beans to chipotle chiles, La Costeña offers a wide array of canned and jarred products that elevate your home cooking. Mexico Rico's recipes range from simple and satisfying (Taco Salad) to challenging and delicious (Pork Tenderloin with Chile Mole).
Mexico Rico imparts these authentic and convenient recipes to you con mucho amor. We desire to drive your passion for family, food, and fun.
No matter your cooking skill level or the occasion, one of
these dishes will absolutely please your familia! Be inspired
to try out one (or more!) of these tasty dishes soon!